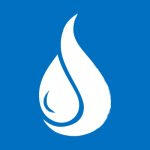 JB Energy Partners
JB Energy Partners, LP (JBEP) is an investment partnership formed in 2019 under the Jaco Private Investment Arm. The JBEP team targets opportunistic investments in undervalued assets in the oil & gas, natural resources, and carbon capture & storage ecosystem. The firm focuses on opportunities in the U.S. Lower 48.
The JBEP team is a group of energy professionals with decades of experience in traditional and renewable energy project development and management. The team has successfully led efforts in investment, development, operation, and management of numerous energy projects for both public and private entities. We've partnered with some of the largest private and public investors in the world on projects exceeding $1 billion in financing.
Let's talk
If you'd like more information on JB Energy Partners please reach out below or call us at (661) 393-7000
You're all set
We have everything we need to contact you.